Dallas Arboretum
Helping Grow Dallas' Premier Nature Destination
Introduction
The Dallas Arboretum is hailed as one of the top arboretums in the world and hosted more than 979,000 visitors in 2018. Their expansive growth and bold plans for the future required the Arboretum to seek out The Old State to help plan, design and build a new website for them in 2014. That led to a great partnership and bigger, bolder projects.
What We Did
Growing Roots
120

Outdoor Touchscreen Displays

980

Interactive Educational Games
The Challenge
After the initial launch of the new website, the Dallas Arboretum approached The Old State about an exciting new project on the horizon...and it was BIG. Construction was underway on the Rory Meyers Children's Adventure Garden, an incredible new attraction that featured 17 indoor and outdoor galleries where children could learn and interact with nature.
The leadership at the Dallas Arboretum wanted to include an aspect of interactive marketing technology to the garden, and needed help to get 120 touchscreens fabricated and installed in the new Children's Garden before it launched - a window of only a few months. In addition, each screen needed to have interactive technology activities planned, designed, coded and installed on the touchscreens.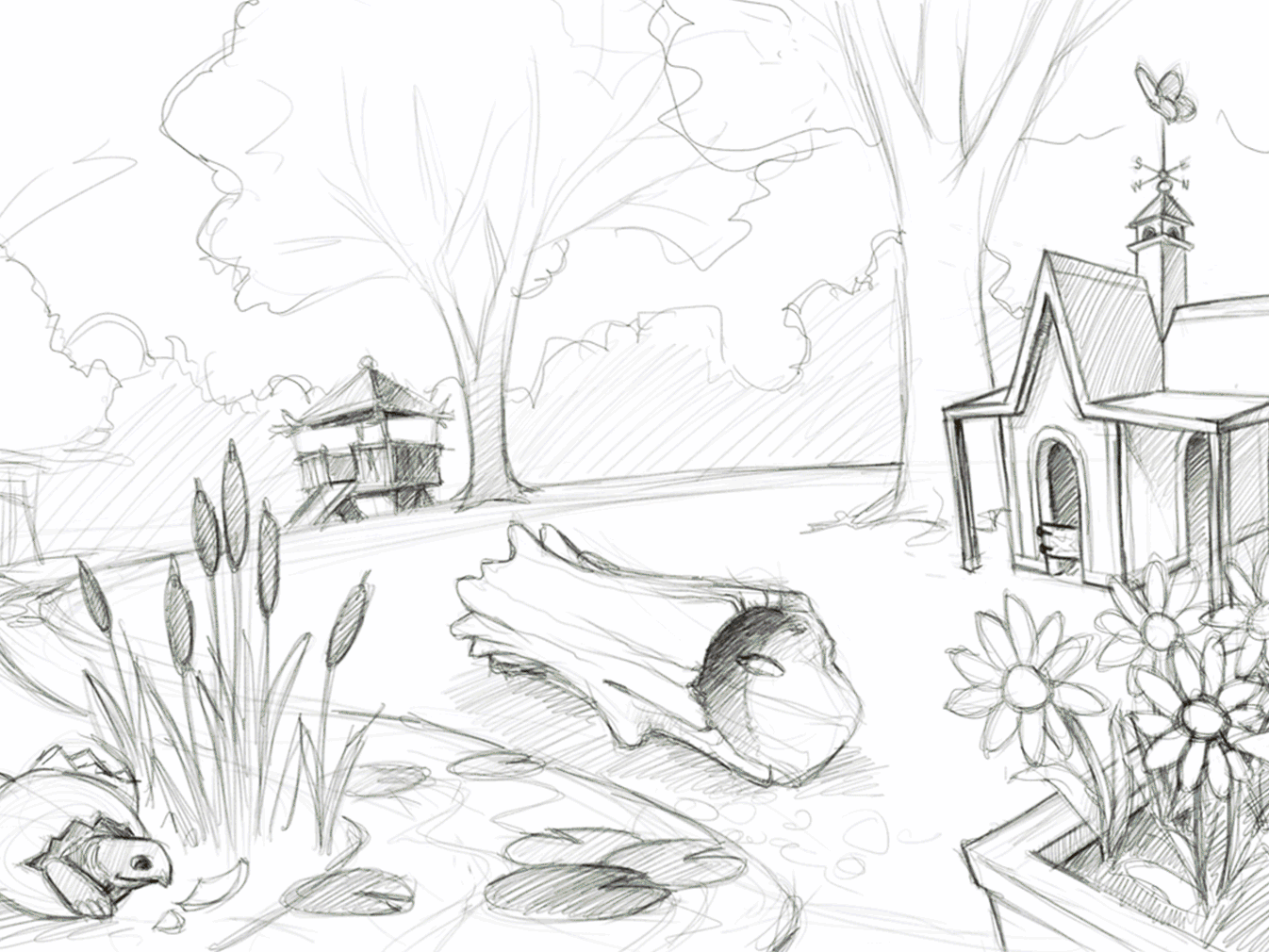 The Solution
The Old State executed an aggressive plan from concept to installation.
TOS quickly got to work. The first order of business was to source the outdoor screens, which had to endure cold weather, brutally hot summers, and an army of kids banging on them day after day.
At the same time, we began planning out game concepts. We came up with several different game types, including a match game, search game, trivia, and more. We created a wireframe prototype for each game type. Upon approval of the game structures, we began a full on assault on the game content which included writing questions and instructions, creating a massive number of illustrations, and designing the games' touchscreen interface.
We wanted to not only create these games for the Arboretum, we wanted to create a full system by which they could change out games and content on each screen. We installed Governor and housed all of the games on a secure server. The Arboretum staff could now have the ability to login and manage the content of each screen.
We also had the opportunity to plan and design some pretty creative housing for some of the touchscreens. Some of these included a giant carrot, squash and cucumber as well as huge flowers and tree stumps. We worked with illustrators and fabrication partners to bring these creations to life.


Let's work together.
Have a project in mind? We offer solutions that help individuals & companies all over the world deliver on every digital front, communicate their brand clearly, and take their business to the next level. Click the link below and let's talk about your project.
Get Started