By now you know that at The Old State House of Web Design & Development we love all things inspired by fine design. I suppose that's one of the reasons our wonderful clients include Laura Lee Clark, Jan Showers, Allan-Knight, Ceylon et Cie, Josie McCarthy and many other top designers. And few places does fine design shine quite as bright as it does at the store Blue Print at 2707 Fairmount in Dallas. Wow! Step inside this artfully restored old home and you are suddenly transported to very fine design paradise. You know how you can at least find ONE thing you don't like in a store? Well, not here. It's all splendid indeed.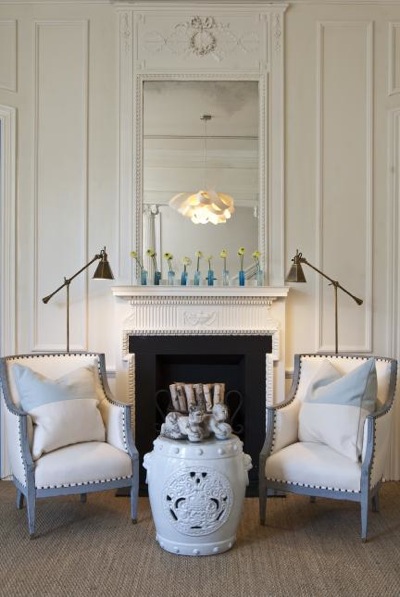 Blue Print was created out of the collective imaginations of Carrie Jane Pogoloff, Caroline Davis, Lucy Ward, Cynthia Collins and Leslie Jenkins. And oh what a good job of it they did, and continually do. Apparently the space doesn't stay the same way for long, so I shall now go back often. All of these lovely ladies mentioned above travel together scouring the planet for amazing things you simply can't find anywhere else. And what's great about the space is that it's set up just like a very fine house would actually be lived in....room by inspired room. So you can see how that lamp might actually look beside a sofa before you purchase it. Or how that wonderful piece of contemporary art actually looks well lit. And that furniture??!! Well let me tell you, stunning one and all.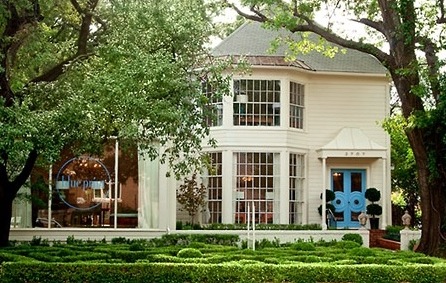 OK, plan to spend some serious time when you go, because it's a meandering space and has many rooms on two levels. The contemporary art collection is extensive and some of the best you'll find anywhere. I thought it was priced quite well for the quality. And if you think you don't like contemporary art? Well, you will be a convert by the time you leave this space. The way they tastefully marry it with the furnishings had me at hello.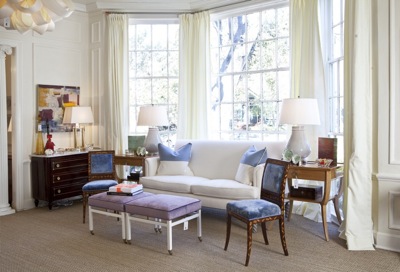 When I visited the Blue Print store in Dallas (which was my first but definitely not my last), managers Ann and Laura delivered just the right balance of service. Not pushy in any way, but didn't ignore me either. I like that. And although the space is certainly exquisite and elegant in every detail, I also felt comfortable and at home. And that being said, I now aspire to live in one just like it! But first off, there's a super cool floating glass bubble thingy chandelier on the second floor that definitely needs my name on it ASAP.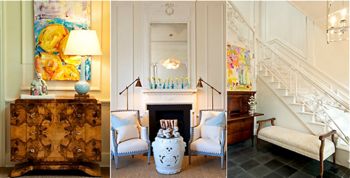 OK, if you can't tell that we love Blue Print here at The Old State, then you might want to check your pulse. Quite frankly, we love the space. And seriously, make sure to visit. It's a treat extraordinaire. And this thrilling walk through this gorgeous restored old home is filled with some of the most inspired objects, furnishings and art I've ever seen in New York, Los Angeles or anywhere in between.
Bravo Blue Print in Dallas!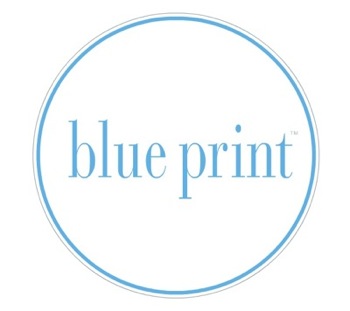 Blue Print is located at 2707 Fairmount in Dallas, Texas. Their website is www.blueprintstore.com, their email is info@blueprintstore.com and their phone number is 214-954-9511. They are open Monday through Friday from 10 to 5, no appointment necessary.

Get ready to enjoy yourself at Blue Print.....

Best regards,


The Old State House of Web Design & Development
Travis McElroy
MANAGING PARTNER