Is there anything more Texan than good BBQ and quality craftsmanship? This is why our partnership with Hutchins BBQ made so much sense. They brought the tangy sauce and we brought the web sauce and together we made a beautiful website. When we first sat down with the 3 amazing brothers that run Hutchins their website was a little dry and it wasn't providing the mobile first experience that is absolutely a necessity of modern web design. Not only did we get to work with them on creating a restaurant website design but also we got to add an exciting new feature, a shopify store.
Hutchins has been a big name in the Texas BBQ scene since they opened in 1978. They made that name by providing their customers with the highest quality BBQ made with the highest quality meat. Their amazing brisket was even chosen as one of Oprah's favorite things. And now anyone can enjoy it in their own home by purchasing it on their new website.
Challenges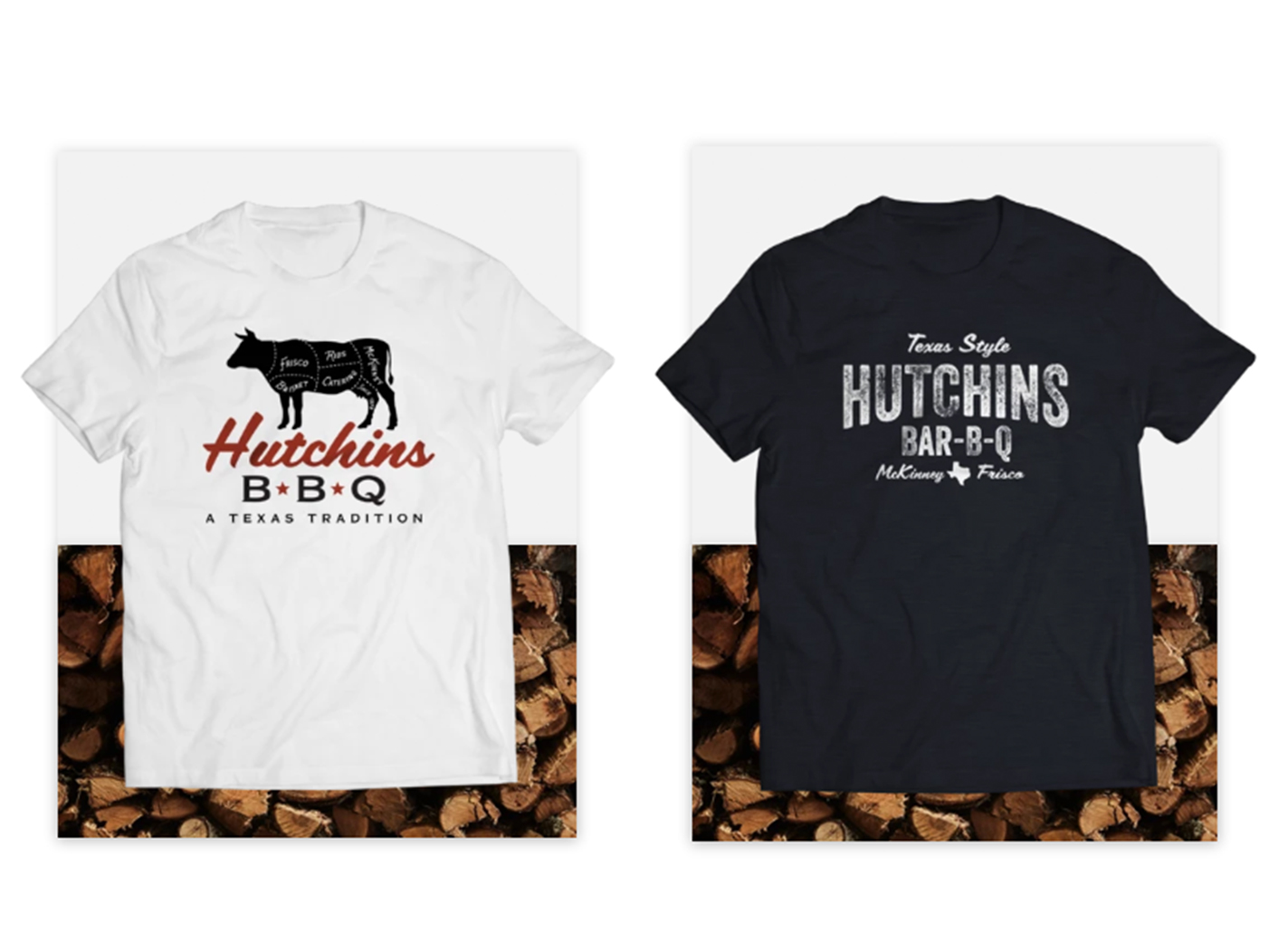 The Hutchins site needed to be modernized and it needed to have ecommerce functionality added and it needed to happen fast. Oprah's list was going to be going out soon so we had a tight deadline. We needed to get a new design built from the ground up, get photography and videography done to fill out the design, mobilize the developer troops to build a shopify theme, coordinate with a third party fulfillment company and above all make sure we elevated their brand. Hutchins already had a cult following of loyal enthusiasts, we didn't want to mess with that. We wanted to make sure we revamped their digital presence without compromising the integrity and loyalty their brand had.
Solutions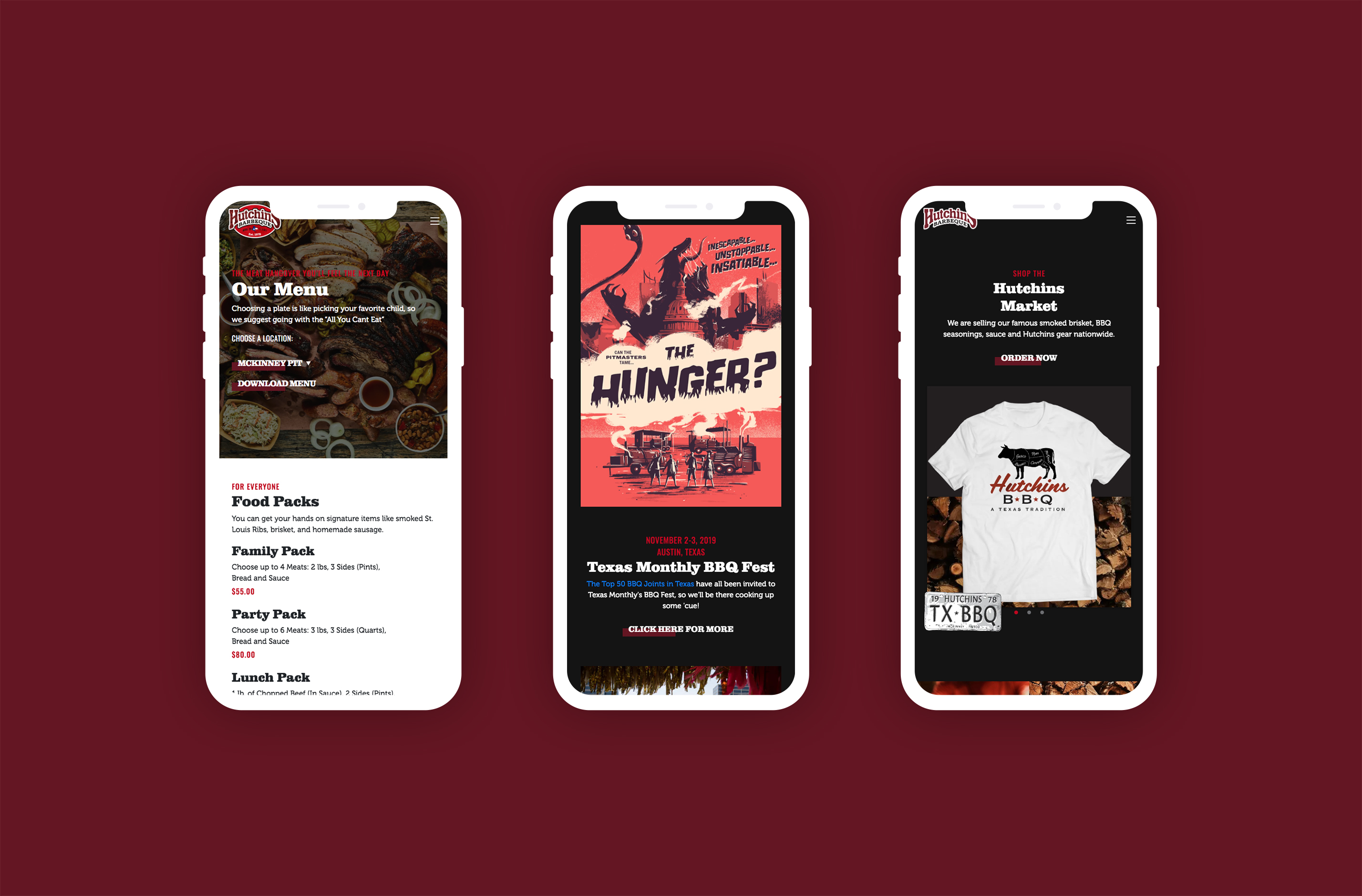 Our Creative Director Will Echart was able to come up with a mobile first design that would help hungry mobile users who were browsing for something to eat find Hutchins. Will has experience designing ecommerce solutions and he put that experience to work and came up with a great layout for the shopify side of the site. Our content team was able to produce some amazing photography and videography, take a look at the menu page for an example. If you take a look at the website you won't just see what hours they are open or what the address is, you'll see who they are, what they believe in, you'll see the high standards they hold their BBQ to, because those are the standards the website was held to.